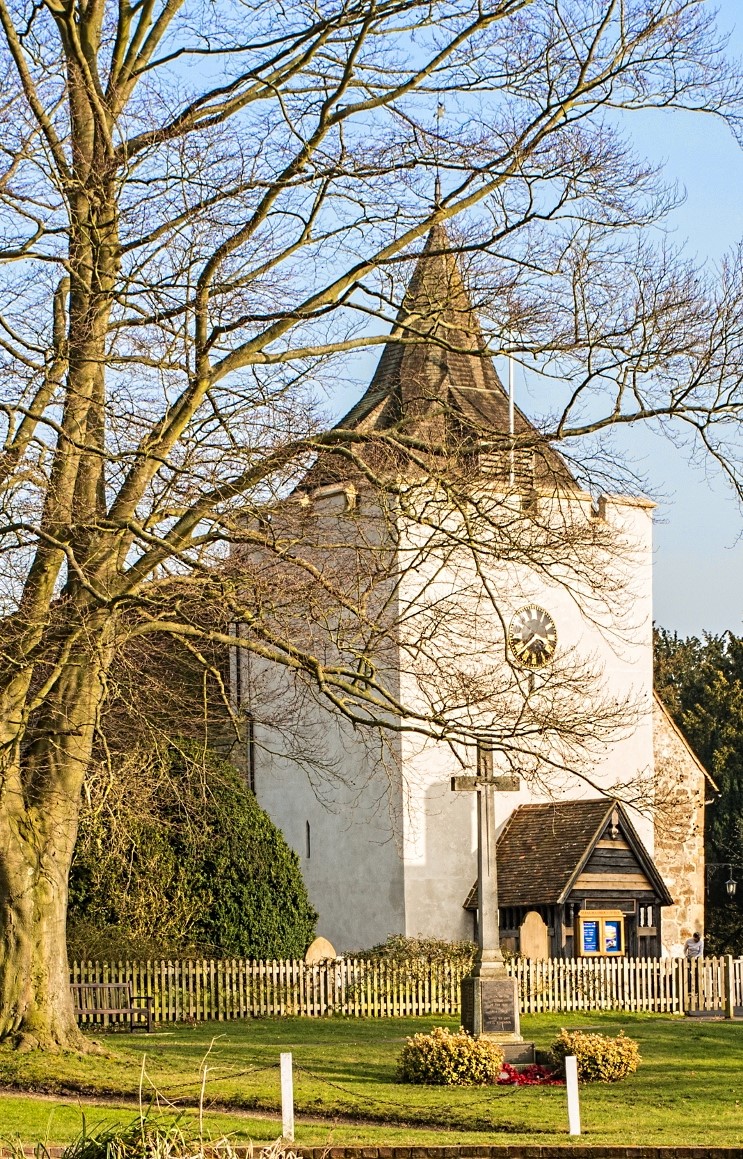 Welcome to St Bartholomew's, Otford. We endeavour to make sure that, even in these uncertain times, St Bart's is a place where people of all ages can learn what it means to be followers of Jesus.
Together we seek to worship God, deepen our faith in him, support one another and show God's love in the community.
Services
It is with sadness that Revd David, the wardens and the ministry team, with the support of the PCC, have decided to suspend public worship with immediate effect.
We have had to seek a special dispensation from the bishop to allow us to hold online services only.
Regular services will continue online 10am livestreamed service on Sunday mornings
you can find the service sheet for 17/01/21 here
10am BCP Spiritual Communion on Wednesdays.

We look forward to resuming our communal worship as soon as possible.
The church will be open for private individual prayer on
Mondays, Wednesdays and Fridays from 9am–3pm
and on
Tuesdays and Thursdays from 9-11.30am.
You can access the church via the porch entrance on the north side. Please use the hand sanitiser provided on your way in and out of the church and follow the guidance given on the noticeboard as you enter.
You can find a copy of our risk assessment here


Due to recent changes made by Facebook we are no longer able to provide you with the ability to watch our services directly from our website.
Click here to watch our live videos
We have an online market place this Christmas. Please visit
www.madeinotford.org
to see the range of gifts available, all made in Otford.