SUNDAY SERVICES
8.00am - Holy Communion
Every Sunday morning there is a Communion service at 8 a.m. This is a said service without hymns or music. It has a quiet and reflective feel to it. On the fourth Sunday of the month the Book of Common Prayer with its traditional language is used.
10.00am (In church and livestreamed)
All T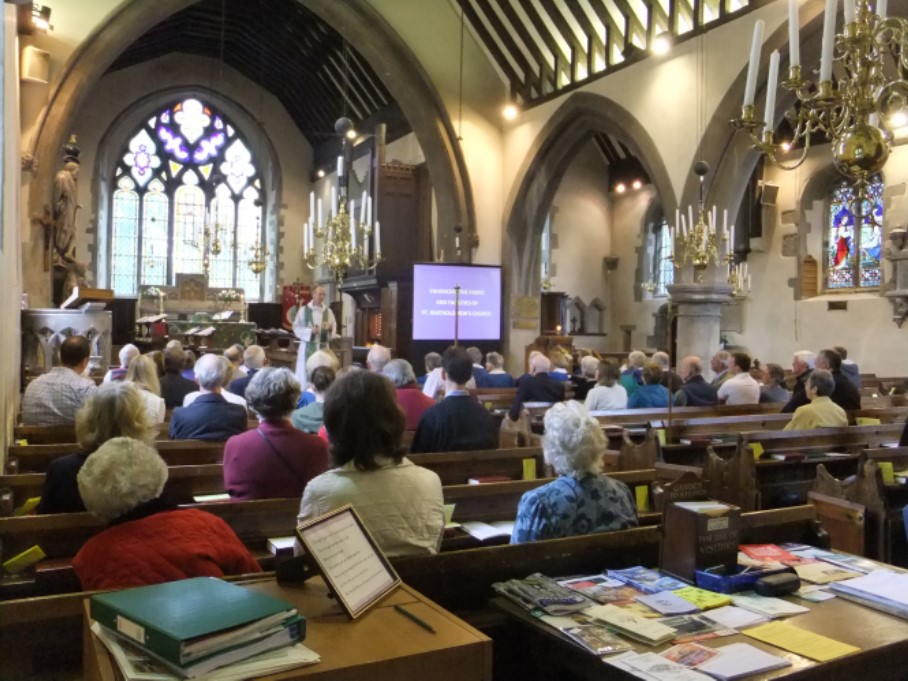 ogether Worship
On the first Sunday of the month the "All Together Worship" service is held. This brings all ages together throughout the service and it has a more informal feel to it. The music group plays at this service.
Holy Communion/Spiritual Communion, takes place on the second and fourth Sunday

Morning Worship is on the third and fifth Sundays. When there is a fifth Sunday there is an oppoertnity for prayer for wholeness and healing either for yourself or for someone you know.

6.30pm - Evensong
The atmospheric service of Ev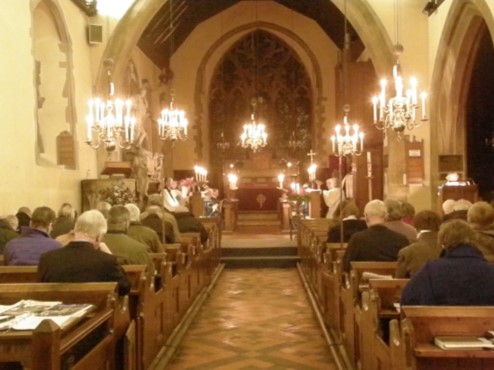 ensong, according to the Book of Common Prayer, takes place on the first and third Sunday in each month.
The choir leads the congregation in the singing of the hymns, psalms and canticles, and the choir also sings an introit and an anthem. A member of the congregation leads the prayers, and a sermon is preached on the readings for the day.
On occasions during the year a full Choral Evensong may be sung where special settings of the canticles and responses are sung by the choir.
MID-WEEK SERVICES
10am Wednesday - Holy Communion
This is a long-established said service without hymns or music, using the Book of Common Prayer with its beautiful traditional language.
On the first Wednesday in the month we normally have refreshments in the Church Centre with home-baked cakes following the service. This is a good time to relax and chat with friends.
Members of the congregation hve been asked what it was that they liked about this service. Here is what one of them said:
With the Book of Common Prayer service dating back to 1662 and beyond, I like the sense of continuity and tradition. The words of the service are very resonant and meaningful. They express our faith so succinctly. And when you are not well, they come back to you. These words are so familiar that I find they give me strength. They can shape my prayers. I also think there is a reverence in this service. There is deep reverence for God, and yet he is also our friend and so close. He's not distant. There is tremendous respect, but there is also the closeness of a friend. The worship is uplifting.